September 23, 2023 11:21 pm | Updated September 24, 2023 12:41 am IST – VILLUPURAM
As many as 174 participants showcased their culinary skills by presenting a variety of dishes at the fourth edition of The Hindu 'Our State Our Taste' preliminary round held at E.S. Lords International School on Saturday.
The response to the preliminary round was overwhelming as homemakers and youngsters turned out in huge numbers, presented dishes that they prepared at their homes and displayed it during the contest. It is mandatory to present one dish using Gold Winner cooking oil. Vegetarian and non-vegetarian cuisines and dishes prepared with millets were presented by the contestants.
A panel of judges headed by chef K. Damodharan (chef Dhamu) judged the dishes based on taste, texture, flavour and presentation. "The response was overwhelming and many presented dishes made of millets. One participant had presented nearly 72 dishes. Though the event is being held for the first time in Villupuram, the response has been too good," he said.
R. Jayasudha, for her Adhirasam and three other dishes, was adjudged winner of the preliminary round while Meera who had presented Sankara fish kolambu, Vanjaram fry, Prawn Karuvepillai thokku was the first runner-up and G. Pradeep with Ellu Urundai, Verkadalai Urundai and Ulundu Urandai was declared the second runner-up. They were presented with products from the sponsoring brands by District Collector C. Palani and Mr. Dhamu.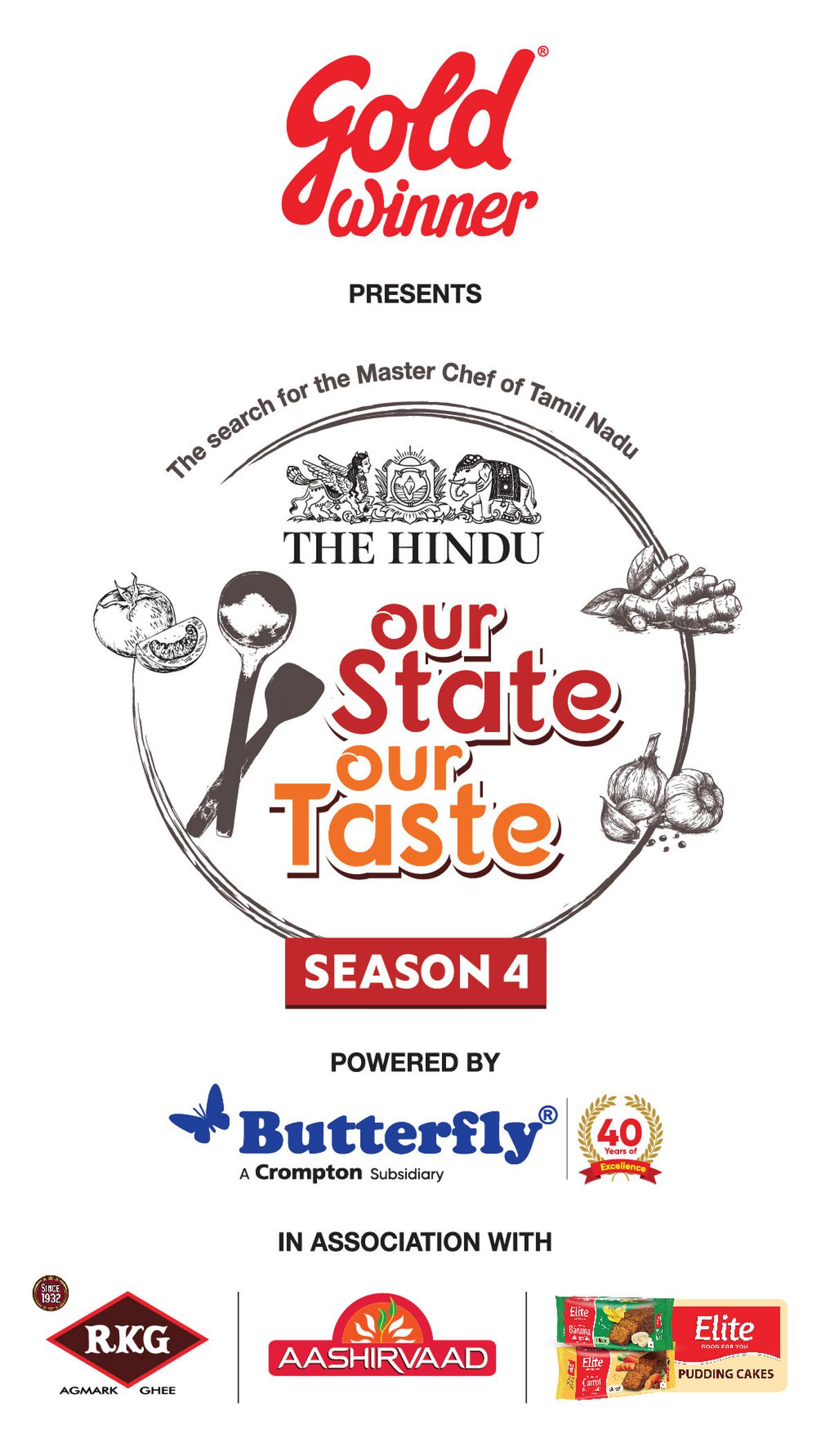 The title sponsor is Gold Winner powered by Butterfly. The event is hosted by The Hindu in association with RKG Ghee, Aashirvaad and Elite Foods. The event is partnered by Parry's (sugar), Bambino (vermicelli), Coir-On (comfort), G-square (realty) SRM (hotel management), DBS (banking) and E.S. Lord's International School (venue partner).
Thiyagarajan from Gold Winner, Sathish, Elite Foods, Lakshmi Priya from DBS, Sivaraman, Bambino, Jagadeesh, Assistant Sales Manager, Butterfly and NSK Mohammed Moosa from RKG, Villupuram were present.
The fourth edition of The Hindu's 'Our State Our Taste' will be held in Puducherry on Sunday, September 24. The preliminary round will be held from 10 a.m. on Sunday at Hotel Atithi TGI Grand, S.V. Patel Salai.
#Homemakers #showcase #skills #atThe #HinduOur #State #Taste #contest #Villupuram